Space
Reach for the stars! Surround yourself with America's space program and experience the thrill of space exploration at the Kennedy Space Center Visitors Complex.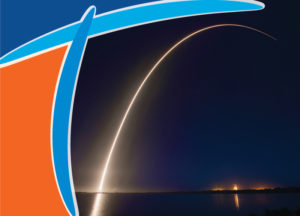 Its just about impossible to miss the aero/space thrills that surround visitors to the Titusville area wherever you go. This area is steeped in space history and it extends beyond our parks, attractions and museums. In Titusville, you are almost certain to meet someone who made a contribution to these amazing achievements…on the street, at the brewery or in line at the grocery…this is where men and women sent man to the moon…and where the journey back to the moon and on to Mars begins.
At Kennedy Space Center Visitor Complex you will feel the awe at the Space Shuttle Atlantis exhibit (where you will be close enough to see the space dust still on her wings) or the Space Shuttle Experience and the Saturn V exhibit. Sign up to meet an astronaut, learn amazing things about where in the universe we've gone, and where we will go next.
Keep on top of the rocket launch schedule and plan your next launch view adventure.
Watch a launch from a kayak or paddleboard…almost anywhere in the lagoon is a good view. Some of our outfitters plan special launch viewing trips.
Unwind at one of our waterside restaurants (link to dine). Sip a cold drink, enjoy a good meal, and then step outside just in time to join a crowd of locals and visitors–looking up, listening for the roar.
Watch a launch in mid-air…no really. Experience the thrill and beauty of skydiving from Dunn Airpark, and if you time it right, get a front row seat for a rocket launch.
Pass the time before launch in historic downtown. Explore the history, enjoy local boutiques and eateries and then head to Spaceview Park and watch the launch surrounded by monuments dedicated to our country's space exploration past.
Space thrills happen all year long in Titusville, Florida.